Dr Zlatko Kopecki
CRF Fellow in Childhood Wound Infections
Future Industries Institute Foundation Fellow (Senior Research Fellow) at University of South Australia
Dr. Kopecki is a past NHMRC ECR Fellow and a Future Industries Institute (FII) Foundation Senior Research Fellow at UniSA.
His research integrates cell therapy, antibody approaches and biomaterials to develop frontier technologies for improved wound care for children suffering from a genetic skin blistering disease called Epidermolysis Bullosa (EB).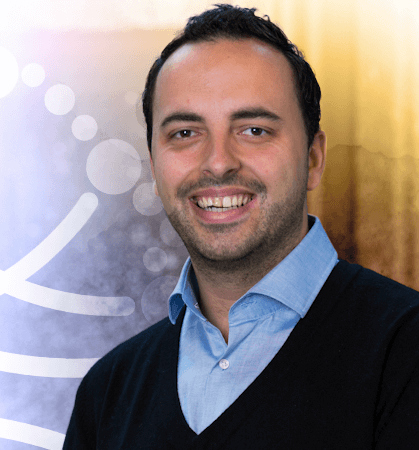 Dr. Kopecki has established a profile as an emerging Research Leader in skin blistering diseases and his leadership skills and national and international training in this area places him in the right position to direct translational research and deliver real outcomes for children with chronic wounds including those suffering from EB and burn injuries.
His current research is focused on understanding the bacterial composition of blister wounds in EB children which will inform the development of more targeted approaches to combat infection as well as guide clinical EB management and antibiotic stewardship.
Additionally, Dr Kopecki multidisciplinary research is developing alternative treatments for infected wounds as wound infection and sepsis are major causes of infant mortality in children with EB.
Dr Kopecki's translational research integrates industry partners and end-users to develop a therapy with broad implications for millions of Australians suffering from impaired healing, infected wounds, and burn injuries.
Dr. Kopecki's transdisciplinary approaches to therapy development using various preclinical models of dermatological conditions (skin blistering, wound infection and burn injury) provide a platform for testing novel wound dressings and delivery systems hence providing translational outcomes and a clear pathway towards clinical trials.
Dr Kopecki's research addresses the longstanding challenges of in-vivo toxicity of current treatments, lack of antibiotic efficacy, and rising antimicrobial resistance associated with currently available and poorly effective treatments while tackling biofilms, a fundamental problem of hard-to-treat wound infections, and offering a solution treatment approach to clear the infection and improve healing in children with EB.
READ ABOUT DEBRA AUSTRALIA; supporting individuals living with EB and its announcement of Dr Kopecki's CRF Fellowship!