2021 Annual Report; 45 years funding research to improve the lives of children.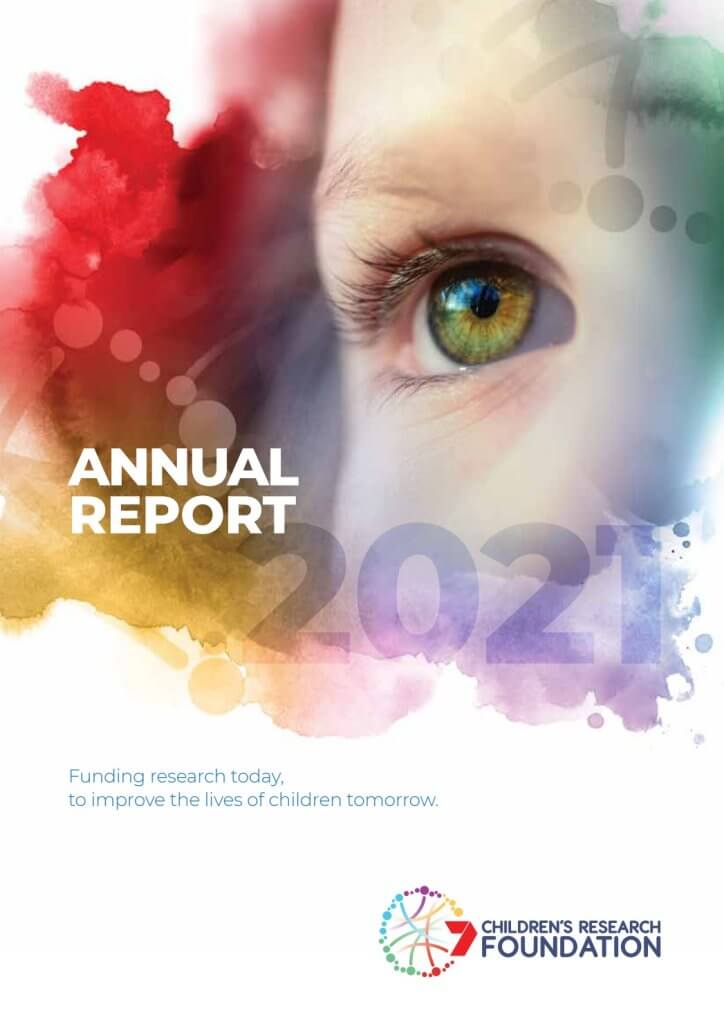 We are proud to report that since 1976, the Foundation has given $43.5M (in today's dollars) in grant funding to around 1000 research projects into children's health, education and welfare, in South Australia.
As we deliver this overview of 2020/2021, we acknowledge the significant impacts that COVID-19 continues to place on our nation's communities, families and individuals. We express our gratitude to those who continue to work selflessly to provide care, inspiration and governance during this global pandemic.
Our home state of South Australia has endured fewer lockdowns, and we've been able to to forge ahead and deliver new initiatives and outcomes, most notably the establishment of two mid-career Fellowships into the Prevention and/or Management of Childhood Disability and Disease, the planning of a celebratory event for SA's remarkable people in children's research, and the creation of the CRF Achievement in Children's Research Awards.
It is with gratitude we acknowledge our Honorary Board of Directors and Independent Research Committee who so generously give their time and expertise to help preserve and grow the legacy of the Channel 7 Children's Research Foundation as it heads towards its 46th year in 2022.
It is our pleasure to present this 45th Annual Report.